On first glance, Tunisia might look like "another" of those countries with hot temperatures and sandy beaches. To those who study it closely, it's so much more.
This is a country which is engulfed in history, culture and just general interest. It has umpteen attractions and landmarks, many of which are known and recognised across the world, and this makes it open to a wide array of tourists.
Of course, finding the time to cram all of these landmarks into one trip can be daunting to say the least. This is one of the reasons why arranged tours have become so popular in the country, as we take a look at five of the est excursions you can go on when you land in Tunisia.
Classic Safari Tour from Hammamet – 3 Days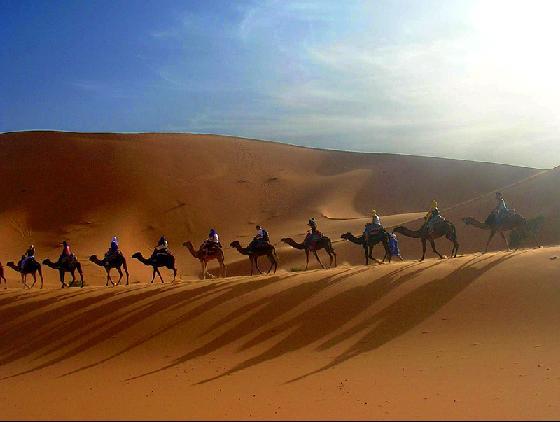 This first trip is for those who really want to extract the most from their trip and have the time to dedicate several days to the experience. It focusses on the best of the Sahara, although it starts off in the popular tourist destination of El Jem, where visitors can feast their eyes on some of the greatest landmarks in Tunisia such as the amphitheatre. As well as being the third largest in the world, this also happens to be one of the most preserved around, with many festivals often being held there.
The first day then progresses onto Matmata, with this being a cave-like village that was actually one of the scenes for the first films of the Star Wars franchise in 1976.
Following a three course lunch, the last experience of the day sees you start your journey into the Sahara. This happens in Douz and with this being one of the most traditional villages in Tunisia (it even has a camel market), it brings yet more culture into day one.
Following an overnight stay in Douz, the tour commences to Chott El Jerid. This is one of the most picturesque sights that Tunisia promotes, with the salt lakes leaving a cloud of evaporated salt that is eventually used commercially across Europe.
From this point on, the day starts to become a little more relaxed. The group will travel to Tozeur, also known as the capital of the palm tree country, and one of the most architecturally-unique places in Tunisia. It's here where you'll have lunch and the opportunity to just explore Tozeur.
The third and final day sees you venture into the mountains in Chebika and Tamerza. All of these destinations are trading posts and as well as prompting some fantastic views, it adds to the overall culture for this tour as well.
The last stop of the tour is in Kairouan, with this arguably being the religious capital of the country. It has no fewer than 100 mosques, including the Great Mosque, while there are other attractions to explore such as water reservoirs and the Medina.
Sahara Explorer from Hammamet – 2 Days
As the name suggests, this trip is slightly shorter than the previous one although still manages to condense some of Tunisia's prize attractions in. For example, day one is comprised identically, with trips to El Jem, Matmata and Douz all being included in the tour.
In fact, the second day of the tour is also very similar. It progresses via the famous salt lakes at Chott El Jerid, before then progressing to Tozeur. It's at this point that the trip takes a little bit of a different turn and instead of visiting the mountains of Chebika and Tamerza, the group will progress directly to Kairouan to see all of the religious sights.
Like with the first expedition, this two day trip still includes all meals and for anyone who isn't overall concerned about visiting the mountain area of the country, it could be an option.
Tunis, Carthage and Sidi Bou Said Full Day Trip from Hammamet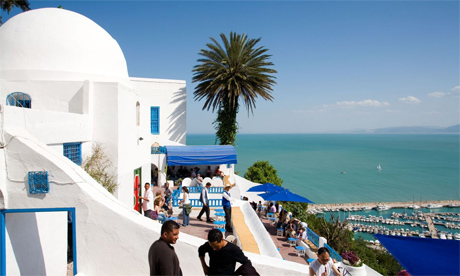 While the first couple of tours have taken a similar itinerary, the same cannot be said about this next one on our list. First and foremost this expedition lasts for just one day, but it's the destinations that tourists visit which sets it apart from the previous ones we have looked at.
For starters, this tour begins in Carthage. This happens to be the first archaeological site that has been given UNESCO status, which is a reason in itself to visit. When you also realise that Carthage used to be the capital of the country and has several attractions (including another Tunisian amphitheatre), it certainly makes for a cultural start to the expedition.
Next, it's on to Sidi Bou Said. This is yet another UNESCO protected site, and yet another destination that is hugely cultural. Celebrities will often visit, while the beauty of the local surroundings mean that it's a favourite for artists and musicians as well.
Last on the list of this itinerary is Tunis, which is probably the most well-known destination of the tour. A walled city, this has everything that the typical tourist loves, from workshops, monuments to Souks. The Medina is also worth a mention and with this basking in Muslim, Turkish and Arab culture, it certainly brings a lot of variance to the tour.
Kairouan and El Jem Day Trip from Hammamet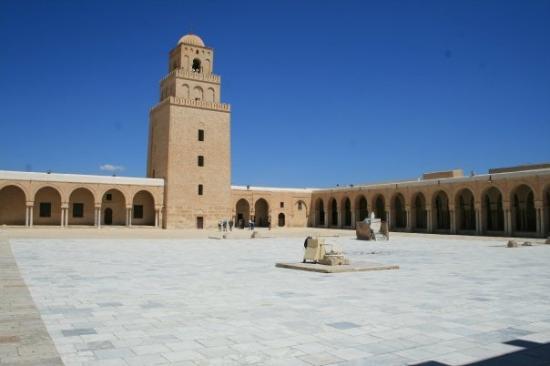 This next tour is also a full day trip but again takes a somewhat different turn. It takes visitors around a couple of the destinations that have already been explored through this guide, with Kairouan and El Jem being the places of interest.
No fewer than three hours is spent in the first stop in Kairouan. A guide will take visitors around the Great Mosque, Medina till Bab Ejjalladine, Mausoleum of Sidi Sahib and Aghlabid pools.
The afternoon is then dedicated to the famous El Jem. Unsurprisingly, the amphitheatre takes great precedence with this element of the trip, although the tour also deviates towards a local museum. This focusses on a collection of exquisite mosaics, alongside a fully restored private home dubbed "the house of Africa".
A total of 90 minutes is spent exploring El Jem, giving visitors ample time to experience all of its wonders.
Panoramic Cap Bon Full Day Trip from Hammamet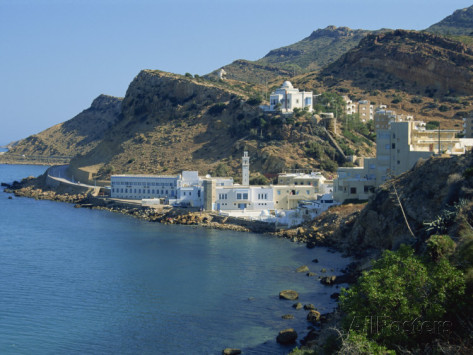 In comparison to the past couple of full day trips that have been looked at, it could be said that this final suggestion on our list condenses the most activities.
From Hammamet, visitors will be taken to the historical town of Nabeul. Nabeul's past focusses heavily on pottery and ceramics, meaning there are a lot of interesting sights for visitors. If your trip happens to occur on a Friday, you will benefit from the renowned local market that occurs on this day every week.
The next stage involves a trip to Haouaria which is described by locals as the "country of eagles". Despite its reputation, just 900 people reside here – making it one of the quietest destinations you will visit. It also means that tourists are one of its biggest economy drivers and again if you are lucky enough for your trip to fall on a Friday, you'll benefit from another local market.
The tour concludes in Korbous, which is another quiet village. This is a truly fitting end to the expedition, with visitors witnessing some real sights of beauty relating to the area's water supplies. The rock pools that are formed in Korbous are made up of some of the purest mineral water around and the fact that Tunisians travel from afar to bathe in these waters says everything you need to know about its reputation.