Once upon a time the Tunisian tourism industry was made up of sandy beaches and soaring temperatures. Now, things have changed.
The country has quickly become one of the most popular holiday destinations for Europeans and while the above two factors will always come into play, over recent times it has adapted to the growing demands of the typical holidaymaker. As you may have gathered from the title, what we are referring to here is spa hotels – and the phenomenon they have become.
Several years ago a "spa hotel" may have been defined as any establishment with an indoor swimming pool. Following major developments, this is no longer the case. For a hotel to qualify under such a description, it has to have the works. It has to have professionals pampering you to your every need, focussing on relaxation techniques, skin care and just general beautification. A swimming pool doesn't suffice (although it goes without saying that most spa hotels have ones that are bordering on the picturesque).
If we are to hone in on some of these spa hotel attributes in further detail, let's start with relaxation. The typical Tunisia spa establishment won't just have the one pool, it will have several – all surrounded by exotic scenery and staff waiting for you hand on foot. Then, there are the exclusive balconies for each apartment, the separate bath tubs following a hard day sunbathing, while sea views are generally a given as well.
Next, it's down to the professionals to top off your trip. The vast majority of spas in Tunisia have specially-trained beauticians offering an array of treatments to men and women, allowing you to return home completely pampered. This is arguably where the biggest development in the country has occurred, with most resorts investing heavily in the number of employees who are trained to provide such services. In other words, first came the infrastructure such as the pools and gyms, then came the services that transform your stay from good to incredible.
To highlight just what's now on offer in the Tunisian spa hotel market, we've picked out our ten favourite establishments. All of these can be described as nothing but luxurious and if you do want to let your body receive the treatment it deserves for a short while, in a country that has all of the "standard" holiday features, look no further than the following.
Pictures are courtesy of Tripadvisor
The Residence Tunis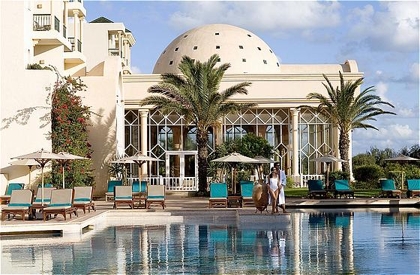 The fact that some guests visit The Residence Tunis for weeks on end says everything you need to know about this relaxing environment. Boasting spacious rooms and a pool area that is surrounded with every ounce of natural beauty you could imagine, this is the perfect destination for anyone who wants to see the true meaning of pampering.
The spa itself is very reasonably priced with a whole host of beauty and skin care treatments available. The establishment is situated on the doorway of its own private beach for optimum relaxation, while Gamath has its own shopping centre nearby which is ideal for some retail therapy.
Golden Tulip Carthage
Based in La Marsa, Golden Tulip Carthage is another example of Tunisian hotel spas at their finest. It includes individual apartments as well as a hotel, meaning that you do have a couple of accommodation options before you arrive.
From a relaxation perspective, a lot of past guests comment on the rooms and in particular the bath tubs. This is one hotel where it's possible to get pampered in the comfort and privacy of your own space, which can be significant for some visitors.
In terms of the treatments that are available, Golden Tulip Carthage offers many ranging from skin care to a whole host of others from trained beauticians. On this note, the pool is also worth a mention, with this being particularly large.
Moevenpick Hotel Gammarth Tunis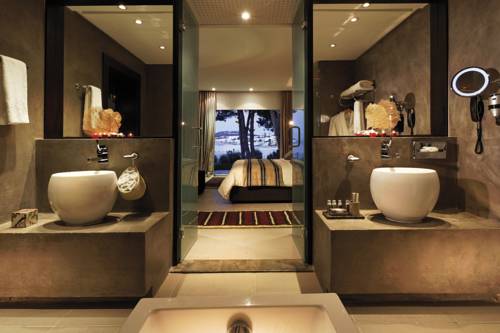 For those visitors looking for the ultimate fitness experience, the gym at Moevenpick Hotel Gammarth Tunis is one of the best around. However, there is of course more to this establishment, with the remaining spa facilities being notable as well. Admittedly, some of the beauty treatments are a little more expensive than rival hotels, but the majority of past guests wholeheartedly recommend them nonetheless.
Elsewhere, a lot of the rooms provide sea views, which is great for that elusive relaxation therapy!
SENTIDO Rosa Beach
This is one of several hotels on our list located in Monastir and as the name suggests, this is another that is located right beside the beach.
While SENTIDO Rosa Beach doesn't derive most of its reputation from its beauty treatments, it still offers a very good spa experience of which the pool is probably the main talking point. This is surrounded by pure beauty and due to the large area it spans, there is never going to be an occasion where you're without a sun lounger.
Royal Thalassa Monastir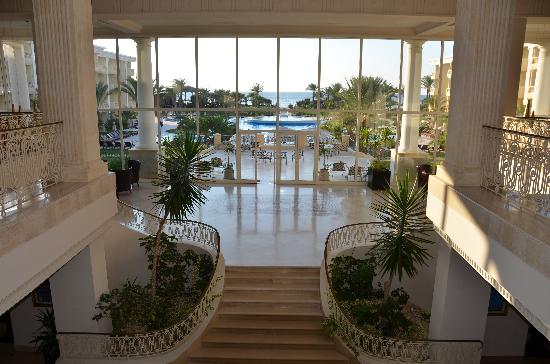 Any hotel with the term 'Royal' in its name is always going to be intriguing, and this is exactly the case with Royal Thalassa Monastir.
The spa facilities at this establishment are arguably the best on our list. Both the indoor and outdoor pools are out of this world, while the Turkish baths, sea pool and massage facilities make the rest of the spa second to none. Again, you will have to pay for the privilege of using the spa, but the skin care and general beauty treatments that are on offer will make this utterly worthwhile.
Amir Palace
Again, the name gives everything away with this next hotel on our list. Amir Palace really does live up to its reputation, with the first signs being from its stunning architecture that dominates the skyline.
From a relaxation perspective, it would be fair to say that the pool area is the main selling point from this area. It's huge in size and is complimented by a buzzing entertainment team who are happy to cater to your every demand, and ensure that you stay is fun as well as relaxing.
Les Berges du Lac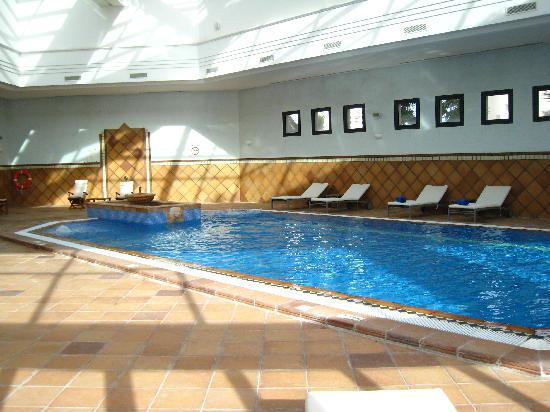 With a French name, it won't come as a surprise to hear that Les Berges du Lac pride themselves on their relaxation and general spa facilities.
In fact, this hotel could actually have some of the most modern facilities in the vicinity. Their spa has recently been refurbished and with such structural alterations, the management team are complimenting their existing services which include exquisite skin care and beauty treatments.
Club Calimera Rosa Rivage
Yet another hotel based in Monastir is Club Calimera Rosa Rivage. It also happens to be one that's been reconstructed in recent years, meaning that visitors are again open to some of the best spa facilities around.
The pool has been upgraded, while the gym and spa often receive rave reviews from past guests. Massages appear to be the speciality of Club Calimera Rosa Rivage, although they also offer various skin care treatments to make their offer the "whole package".
Royal Miramar Thalassa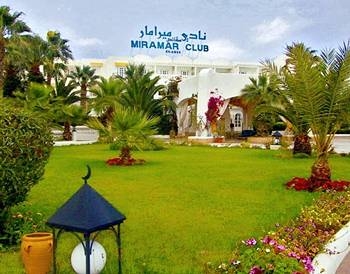 Another hotel with the special "Royal" in its name, this is also an establishment which boasts a gigantic pool area. The general spa area is priced a little lower than rival hotels, with the treatments being just as impressive and primarily focussing on massages, beauty and skin care.
Additionally, for those that want to bask with some true relaxation, Royal Miramar Thalassa is another resort with its own private beach.
Sahara Beach
On the subject of beaches, it won't come as any surprise to read that this final establishment also has its own. However, it's not just about masses of white sands, with the Sahara Beach suites also regarded as being some of the best around. Some have two balconies – looking over the rest of the resort and the sea to again make the place ooze relaxation.
While the hotel does have its own outdoor pool, it's probably the indoor one which is worthy of the biggest mention. This is one of the best in the vicinity and when it is complimented by a spa offering so many beauty treatments, it's another fantastic option for anyone looking to be pampered.