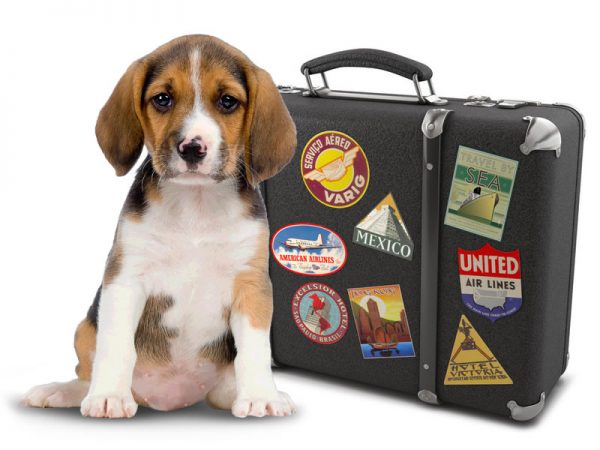 When travelling to another country, there's going to be different standards, laws and regulations for pet owners. This can depend on your country of origin and what kind of pet you have. Some pets may not even be allowed into the country. It's very vital and important to make sure you check ahead of time and get all the necessary documents filled out so you won't run into any issues when you get to the airport and your pet arrives. Failure to do so, may result in the isolation of your pet in some countries and some countries may even put the pet down if it's believed to be a threat.
Relocating a pet isn't easy and it can be a long road if you don't plan ahead. There are companies that do provide pet relocation consultations and services, so for the best possible outcome and to make sure you have everything you need, you may want to contact a company that provides these services and make sure they import to Tunisia.
A lot of countries in Europe will require pets to have a very specific model of microchip installed but Tunisia doesn't require a microchip at all. Even though it's not technically required, we highly recommend that you have a microchip in your pet in case your pet is lost and this will make it far easier to find the owner when the pet is found.
What if I'm Entering Tunisia By Air?
The only airport that pets may enter into Tunisia through is the Tunisia Carthage International Airport. You can either put your pet into the cabin, put them in air cargo or in some cases, they can be taken onto the plane as checked baggage. However, you should have any kind of identification signifying that is your pet handy with you at all times.
Parasites & Diseases
One of the key requirements is to make sure your pet is free of any diseases or parasites that can be transferred to humans. Under no circumstances will Tunisia allow a pet into the country that is found with any of these parasites, so this is requirement number one. You'll be required to present an international health certificate which must be issued by a licensed veterinarian from the issuing country. This certificate will declare that your pet does not have any transferable diseases and is healthy for travelling.
Vaccinations
All of your pets should be vaccinated for rabies 30 days prior to entering into Tunisia. There's two different places where you can prove the rabies vaccination: There's a separate certificate or you can attach it to the immunization record that you are required to bring.
Convention on International Trade in Endangered Species of Wild Fauna and Flora
If you have an unconventional pet that's not considered a household common pet, you'll want to make sure it's not protected under the CITES act. Almost every country in the world participates in this act and if you do own a pet covered under the CITES act, you will more than likely need to contact Tunisian authorities to find out what further documentation or paperwork needs to be done, if they're allowed into the country.
Pet Passport
All of the combined certificates will act as your pet's passport when you enter into Tunisia and you shouldn't lose them. When you come to Tunisia, you'll more than likely want to land ahead of time of your pet because these requirements must be presented before they'll let your pet into the country.
All of these requirements mainly apply to dogs and cats, the basic common household pets. However, if you have other pets like mammals, fish or birds, you won't need to get a rabies vaccination. Even without the requirement of a rabies vaccination, you will still need to have a health certificate on hand that proves they are free of any diseases that would prohibit them from entry into Tunisia.
Rabies Titer Test
You don't need to have a rabies titer test done to get your pet into Tunisia. This rule applies to any country of origin.
Do I Need an Import Permit?
No. You will not be required to show an import permit when your pet is travelling to Tunisia, as long as it's a personal pet.
These requirements and regulations change all the time, so you may want to contact a pet relocation service to ensure your pet is safe for travel and that you meet all of the requirements to get your pet into Tunisia. Proper planning and finding out what you need a head of time can save you a hassle and a whole lot of headache. It's too common in Europe that pet owners come unprepared without the required documents and their pets end up either being sent home or put into localized isolation for 30 days to verify they're safe for the country.