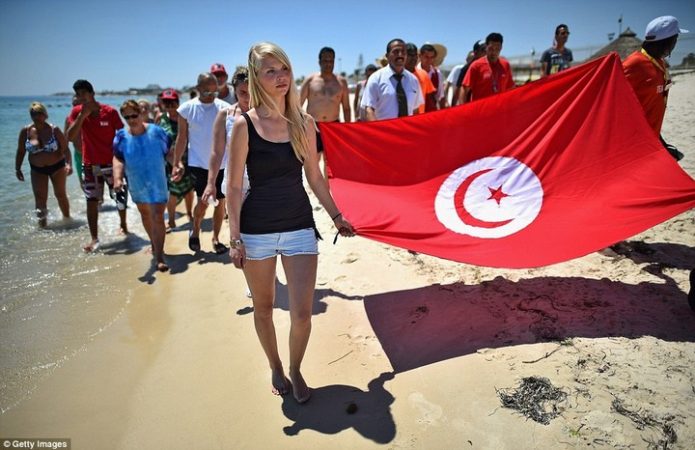 For years, Tunisia was a tourist hotspot for the UK. Tour operators around the country could market and sell trips to Tunisia at ease; it had the weather, the beaches and of course fantastic culture.
Then, everything changed. The moment an ISIS gunman stepped onto a beach and killed 38 people, the tourism market effectively shut down. It shut down to such an extent that the Foreign Office even advised against travel there, as the risk of further terrorism attacks occurring was so high.
Since then, you have had to search high and low to find any tourist on vacation. Fortunately, several years on from the deadly event, things seem to be changing. Tour operators are starting to open up Tunisia back to the UK market, and this is hopefully the start of a long-awaited return for the Tunisian tourism industry.
The attack that changed it all
In 2015, a Tunisian jihadist walked onto a beach in Sousse, with an assault rifle disguised in a parasol. From then on, the events are catastrophic. 38 people, with 30 of these said to be Britons, were shot dead.
In the midst of it all, the police took an age to arrive. Local Tunisians tried their upmost to stop him from causing more destruction, going as far as forming a human shield to stop him progressing to other resorts.
In the end, the man behind the attack, Sifeddine Rezgui, was forced into a backstreet. The police shot him dead and as a reminder to all, the bullet holes are clearly visible in the wall that provided the backdrop for the finale.
While this is the attack that might have captured the headlines, it's also worth mentioning that Tunisia was targeted just three months prior to this at the Bardo Museum in Tunis. On that occasion, 22 people died.
While Tunisia could hardly be classed as a peaceful country following the 2011 Revolution, to say that it shocked the nation would be a gross understatement. To put the impact on tourism into perspective; in 2014 the country accepted 430,000 visitors from Britain. If we look at the figures from last year, this was down to 28,000.
2018 is the year where normality is returning
Fortunately, nearly three years on from the tragedy, things look to be on the mend. Sure, it's going to take a significant amount of time before the hundreds of thousands of visitors that regularly trekked to Tunisia are back there.
However, one of the UK's largest operators, Thomas Cook, is preparing to launch flights from Manchester, Birmingham and Gatwick again. Furthermore, all of these flights are fully booked. Then, if we turn to another operator, TUI, they are preparing to relaunch in May this year.
Of course, it's not all good news. While this is certainly promising, in the case of Thomas Cook, it is still expecting just one quarter of the people who traveled to Tunisia in 2014.
The advancements of Tunisian security
The main reason tour operators are regaining confidence in Tunisia is because of the huge advancements in the country's security. It's advanced to such an extent that the UK's Joint Terrorism Analysis Centre has even recommended that the Foreign Office lift their travel restriction to the country.
These security advancements arrive in multiple forms as well. For example, Britain has played a huge role in helping the country redo their entire security systems at the country's major airports including Tunis, Monastir, Djerba and Enfidha. As part of this work, they have installed explosive detection systems, while the National Guard has been aided by the Ministry of Defense in relation to port security.
MI6 has started to pass on more intelligence information to the country, while France is also providing assistance in the form of firearms training to the police.
It's not just the main transport hubs and authorities which have been targeted by these advancements in security though. For example, counter-terrorism detectives from the Metropolitan Police have traveled to train hotel staff and help them identify what "suspicious" activity really looks like.
Then, if we turn to the beach itself where the tragedy took place, this is now heavily guarded. In some areas, over 60 CCTV cameras are in place, while the police are on standby in case of any disturbances.
The patrols along borders are much more extensive as well. For example, at Ras Ajdir, 10% of vehicles are searched based on profiling. This profile involves American X-ray scanners, which are able to see inside the vehicle. Clearly, this offers a huge security advantage.
On the subject of America, alongside Germany they have been able to help Tunisia build a 120km wall which runs alongside the Libyan frontier. They are also looking to introduce drone patrols to heighten security in this area.
All of this means that Britain is satisfied that Tunisia is a safe place to visit, and actually encourages its people to make the trip and enjoy its fabulous culture.